Executives » Philip E. Ordway
Philip E. Ordway, Principal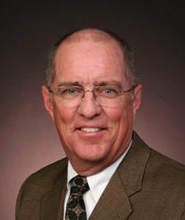 With more than thirty-five years of experience in the real estate industry, Mr. Ordway has directly managed four debt and equity portfolio funds of investment and development real estate. He has managed the development of residential neighborhoods, master planned communities, private golf clubs, resort residential projects, and destination ocean and ski resorts in Arizona, Colorado, New Mexico, California, Oregon, South Carolina and Costa Rica; and apartment, ufficio, al dettaglio, and industrial properties in a number of cities in Arizona, California, Colorado and New Mexico.
Mr. Ordway's portfolio management experience includes diversified commercial equity and debt real estate development portfolios valued in excess of $400 million for two publicly traded AMEX companies, a portfolio of 50+ development joint ventures for a profitable S&L, and a commercial real estate lending portfolio for a mid-sized commercial bank.
As a developer, Mr. Ordway has had full responsibility for the negotiation, closing and repayment of more than $650 million of
various forms of real estate related financings.
Mr. Ordway maintains strong working relationships with owners, top management, boards of directors, employees and public officials. He has led the various projects and funds he has overseen, including full P&L responsibility for all aspects of the development and investing processes. His successful track record in these roles resulted, in part, from his particular strengths in the following disciplines:
feasibility analysis of potential projects and investment
structuring and negotiation of acquisitions and related financing
repositioning of under-performing projects and portfolios
entitlement and environmental approval processes
assembly and leadership of experienced development teams
equity and debt development financing
In addition to his leadership responsibilities in the industry and solid results, adding significant value to troubled portfolios and assets, Mr. Ordway is proficient in financial modeling, financial and market analysis, marketing and sales management, documentation review, and restructuring of joint ventures and development agreements.
Mr. Ordway is a 32-year full member of the Urban Land Institute, serving on the Recreational Development Council and on the Arizona District Council. He is a registered real estate broker in the State of Arizona and serves on several boards of directors of charities dealing with disadvantaged children and families.
Mr. Ordway received his Bachelor of Arts degree in Economics, Cum Laude, from Harvard University and his Master in Business Administration degree from the Harvard Business School.
& Nbsp;